01 Nov

Working Remotely? Here is Why Tea Breaks are Crucial

Whether we're working at an office or remotely, often the workload and multiple meetings can get on top of us. Paired with the rainy season, colder temperatures and shorter days, our mental health and overall wellbeing requires particular attention this time of the year.

Of course, we all want to do well in our jobs. This means hitting the deadlines, coming up with creative ideas, managing various projects at the same time or simply just trying to get on top of that never ending "to do" list.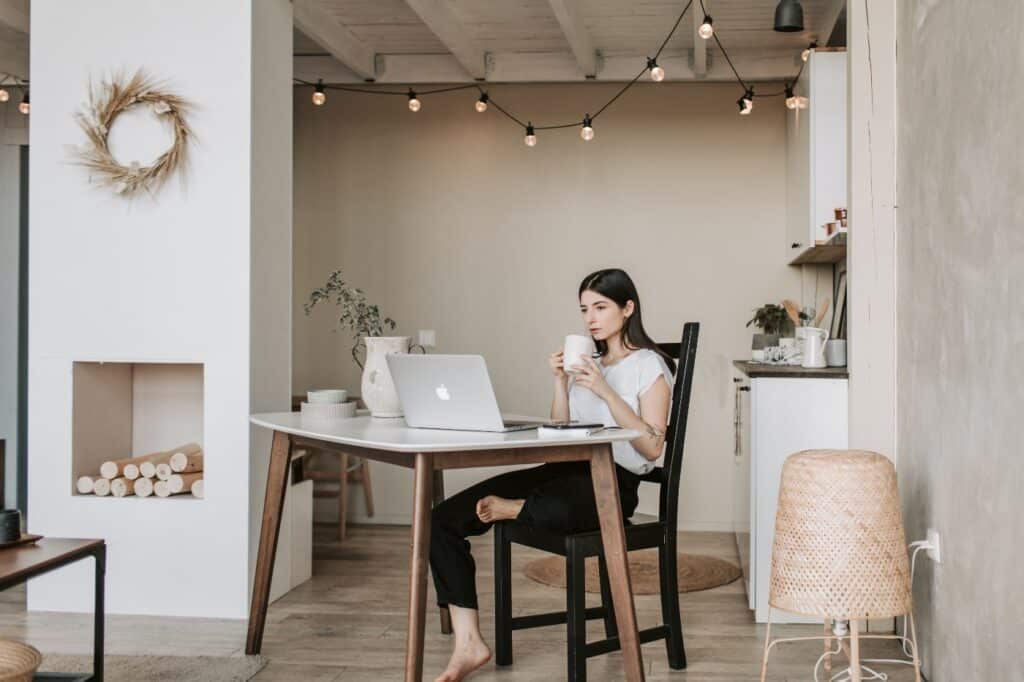 When we feel stressed and overwhelmed – the tendency can be to try and work harder and put even more pressure on ourselves.
This attitude leaves little time for friendly chit-chat with our colleagues and friends, which results in us feeling isolated and alone with our problems.
Particularly, when working remotely, this can be a huge problem!
This is why, we believe that a tea break is imperative in every workplace – especially during the times when we feel like we don't have time for one!
Taking a moment to grab a hot cuppa tea not only helps us feel good, but it's an opportunity for a conversation – even if it is just for five minutes, it can make a huge difference to our working day.
Enjoying a cup of tea with our colleagues can take our mind of our problems or spark some new ideas and solutions.
How Tea Helps The Mind


Did you know that tea contains natural substances, like the amino acid L-theanine, that regulates the amounts of certain neurotransmitters in the brain?
L-Theanine increases the production of serotonin and dopamine, causing an antidepressant effect and enhancing our cognitive functions.
These calming properties can assist us in dealing with stress and lowering anxiety.
L-theanine also boosts the activity in the alpha wave frequency band of our brains, which can boost our creativity.
Tea also contains caffeine, which is which is proven to help with focus and alertness. However, unlike coffee, the caffeine in tea doesn't make us jittery, as its effects are counteracted by our favourite amino acid, L-theanine. 
Working remotely? No problem!


Of course, when we work from home, we can brew ourselves a cup of tea whenever we want.
Obviously, we here at Teapro have no problem with that!

However, we suggest that for maximum benefit, we also take an actual break whilst having our tea. Even if it's only for 10 minutes – it will do wonders for our mental health.
In fact, we'd like to take one step further…
Zoom & Virtual Tea Breaks
We suggest that every company should introduce a policy encouraging its employees to have Virtual Tea Breaks when working remotely!
You see, a virtual tea break can really help us recharge, and boost the team spirit, even while working from home.
Just like in the office, a virtual tea break is a chance to catch up with our colleagues – find out what they've been up to and also share our own stories and experiences.
Depending on how many employees are on the zoom call, it can be just a casual catch up or a structured gamified experience.
If there are more than 5 colleagues on the call, here are a few ways to add some fun "games" to your tea break. 
1.  Tea Party Bingo 
 A bingo game in which you cross off your tea-related behaviours and what you add to it. A humorous, simple, and enjoyable game in which you learn about everyone's tea habits.
2. Tea Leaf Fortune Telling
After you've finished your beverages, look for fortunes in the tea leaves at the bottom of the cups. Tasseography, the practice of reading tea, works best with loose leaves.
3. Tea Time Final Thoughts
Virtual tea parties are wonderful opportunities to relax and catch up with coworkers in the middle of the afternoon. The informal, welcoming environment promotes joy, friendliness, and connecting. The majority of people like the opportunity to catch up, dress up, socialise, and celebrate a significant occasion in a relaxed atmosphere.
Top 9 Teas You Could Try On Your Tea Break
Obviously, there is nothing wrong with sticking to your usual cuppa.
However, if you're curious to try something new, here are a few suggestions we've put together, categorised by their effect on your mood and potential benefits.
We hope you found this article helpful. Let us know in the comments how many tea breaks you take in a day!