28 Oct

11 Sustainable Gift Ideas for Christmas

Christmas is just around the corner and you still don't have any ideas for what you should buy for your loved ones? Well look no further as we have composed the ultimate gift guide for not only your eco-conscious relatives, but for anyone!

The brands & products featured are all specifically sustainable, as at Teapro we promote living a greener life, especially around Christmas time when the levels of waste are at an all time high.

This is also why our loose leaf tea boxes as well as our 3 month subscription gift option make a great gift for your close ones.


Here are 11 more great sustainable gift ideas, that would delight your entire family: 
1. Evening shower set by: Frigginwell
Frigginwell are a London based business that creates zero waste soap that promotes wellness whilst leading an eco-friendly lifestyle.
In this set you will find a mindfulness technique to follow that will help you relax, reduce tension, anxiety and will help improve the quality of you sleep. The box also includes a zero-waste shower products- Chamomile soap bar, hamstie (vegan soap pouch), loofah and 2 sleep-inducing shower steamers (aromatherapy in a cube) to end the day right.
Price: £34.50
Order online at: Frigginwell Evening Set
2. Charity shop gift card
Give someone the gift of thrift with The Charity Shop Gift Card. 
This first-of-its-kind 'gift card for good' is the only one that can be spent in national and regional charity shops across the UK. The perfect gift for committed second-hand shoppers, it will also appeal to those who want to give more sustainably, encourage family and friends to buy more consciously, at the same time as supporting good causes — and all in a single spend.
The Charity Shop Gift Card can be purchased at participating charity stores, major high street retailers and as even more environmentally friendly e-vouchers at www.thecharityshopgiftcard.co.uk 
Supported by the Charity Retail Association. 


3. Plant based "Earthy Nail Polish"
Earthy nail polish are an award winning eco-conscious brand, their natural origin nail polishes and treatments are vegan and cruelty free, to combat plastic waste the single use plastic caps are replaced with highly sustainable bamboo. The Earthy nail polish brand also offer a Recycle Reuse Programme to their customers, where all empties can be sent back for circular economy.
Their nail polishes which come in a wide range of colours for all seasons and occasions as well as nourishing treatments are a great addition for a more eco friendly pamper.
Price: £24.95 for a set of 4 or £7.99 each
Order online at: www.earthynailpolish.com  


4. Reusable "Keep This Cracker"
We love crackers at Christmas time where here in the UK it's estimated that we pull up to 100 million in one festive season alone.
But what knocks the shine off for many of us is the waste left behind, not to mention the cheap gifts that often go straight in the bin. 'Keep This Cracker' pulls like a standard cracker, but here is where the similarity ends, because these eco-friendly crackers don't tear. They come apart so you can put them back together again by simply replacing the broken snap with a new one. No glue or fuss.
They are available in 6 designs and come in flat-packs of 6. 
Price: £20.95
Order online at: www.keepthiscracker.com
5. Skincare set by: Baie Botanique


Baie Botanique are a leading cruelty free and sustainable brand, not only with respect to animal testing but from the standpoint of not afflicting cruelty or suffering of any kind to any being. All of Baie Botanique's products are guaranteed 100% Vegan and Cruelty-Free.
Experience whole plant skin therapy with our multi award-winning acclaimed Rose Renew line. This set contains one of each of the products in the Rose Renew line in small sizes.
Price: £38
Order online at: Christmas Discovery Set by Baie Botanique
6. Love neckalce by Handmade by Tinni
Handmade by Tinni is a small fashion business launched to address the lack of colourful, fun biodegradable jewellery for fashionistas who love expressing their personality with unusual, statement jewellery pieces.
Their new collection which is inspired by simple wearable art to bring meaningful moments alive, includes the Love necklace, this beautiful piece is a great eco addition that will brighten up any outfit which is why it makes such a great gift for almost anyone, more show stopping designs can be found on her website.
Price: £25.00
Order online at: Handmade by Tinni


7. Eco Christmas Cards by: Panda Joy


More than 1 billion Christmas cards are thrown in the bin every year – and that's just Christmas cards alone.
That's why these cute Panda Joy are a winner. Not only are they 100% tree-free, (consisting of 75% bamboo and 25% cotton linter to eliminate the use of virgin trees), but another bonus point is that a portion of the profits goes towards supporting environmental and social organisations, including the Micro Loan Foundation and Lend with Care.
Price: Card prices start from £1.50
Order online at: https://www.pandajoy.co.uk/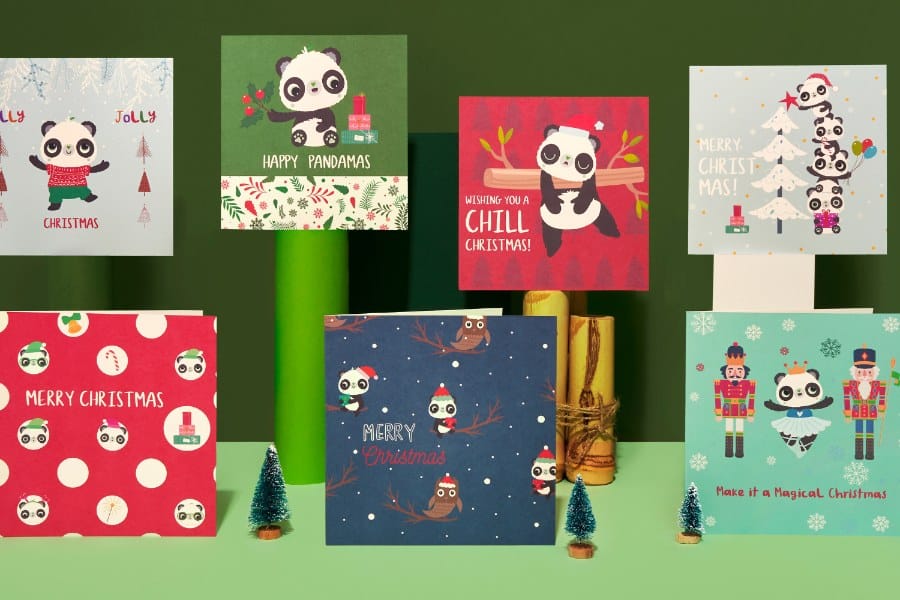 8. Perfume-making experience by: Wonderdays 
The joy of scent is such a personal experience that it makes sense to treat the loved one in your life the chance to make a perfume suited to just them.
Receive the ultimate perfume making experience where you'll discover a detailed insight into the world of perfumery taking you on a sensory journey where you'll find out the integral role fragrance plays in our lives. This perfume experience is not only a great personal gift but also helps to reduce waste as you don't have to worry about buying a gift that will be discarded.
Price range: £49-£84 per person
Order online at: Perfume-making experience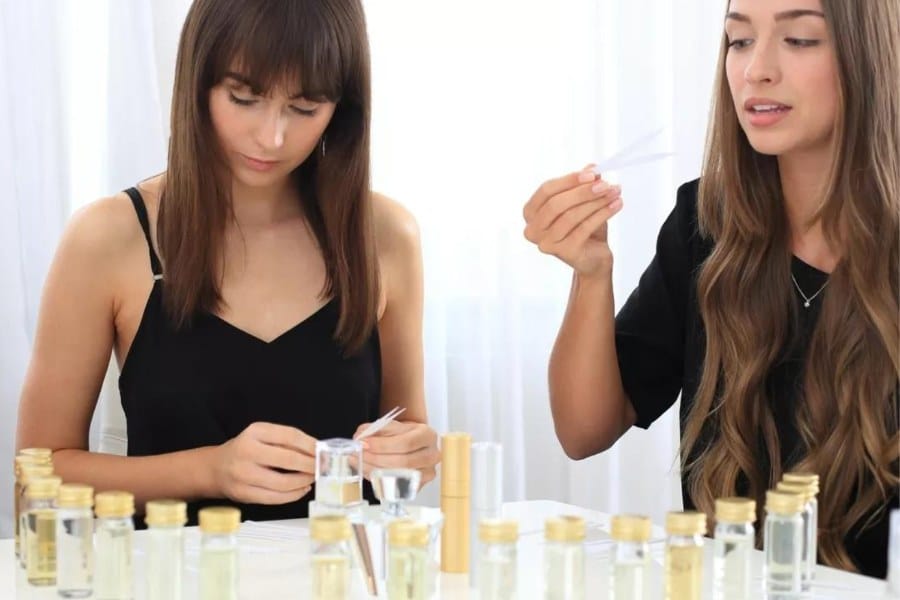 9. Recycled bike tyre belt by: Laura Zabo


Scrap tyres are a rapidly growing problem on this planet, with over 3 billion tyres dumped globally every year. They take decades to break down and often pile up on landfill sites, taking up valuable space and clogging up our planet.
Laura found imaginative and creative eco-solutions for the increasing amount of waste on our planet and transform it into useful and sustainable treasure.
This absolutely unique black belt, made out of a smooth bicycle tyre; beautifully handcrafted by Laura Zabo is a great gift that elevates any outfit.
Price: £79
Order online at: Egypt Tyre Belt with Elliot Rhodes Buckle
10. Jade Green Recycled Cashmere Jumper by: Nearly New Cashmere Co.


Nearly New Cashmere Co. restores and recycles discarded 100% cashmere.
Alison Orr established the brand in 2015 from her home in the Yorkshire Dales. Now a growing team, Nearly New Cashmere sells its collection of restored cashmere online and continues finding innovative new ways to reuse discarded cashmere.
One of their products includes the Jade Green Cashmere Polo neck jumper which makes a great gift especially for Winter.
Price: £48.00
Order online at: Jade Green Cashmere Jumper
11. Shampoo bar bundle by: Kind2
Kind2 are a eco friendly business that aims to decrease plastic waste starting with eliminating single use plastic toiletry bottles.
When starting your plastic free hair care journey it can sometimes be a big case of trial and error, but this set makes it so easy for you to find out which bars will work best for your hair.
This discovery bar bundle is the perfect way to try them out as it comes with a conditioner bar and two shampoo bars. So convince someone you love why they should try it too or give a sustainable gift!
Price: £15
Order online at: Kind2 Discovery Bundle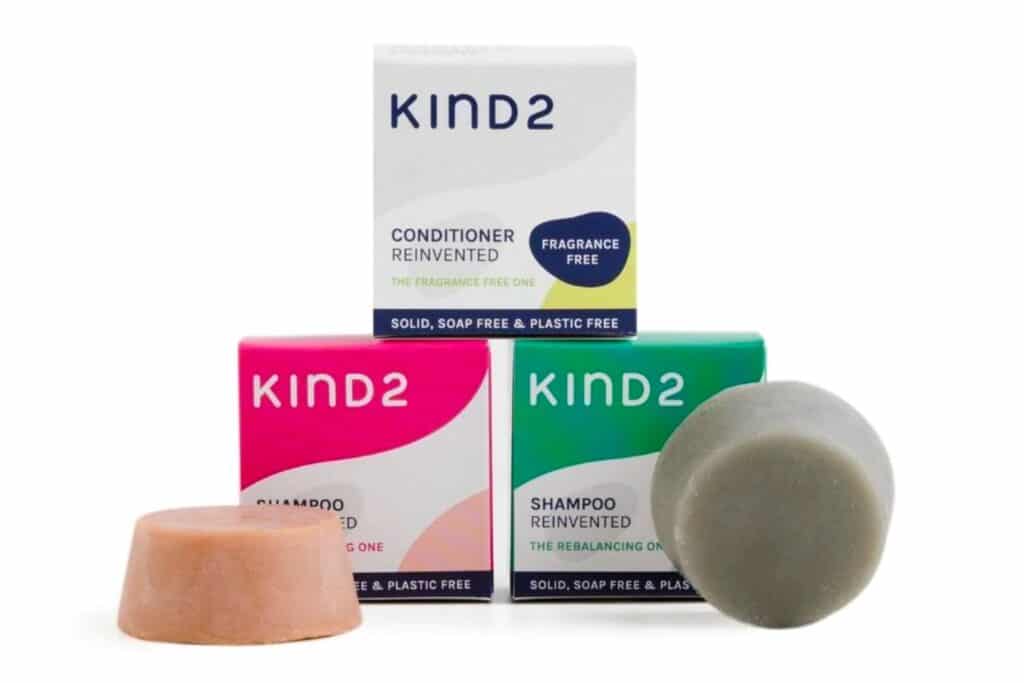 We hope you got some inspiration for your Christmas shopping list. Let us know in the comments, which gift idea you liked the most!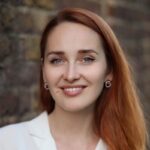 Teapro co-founder. Favourite tea - Long Jing Dragon Well Green Tea. Obsessed with film, photography and travelling.