03 Jul

Zesty Energy – Orange Sunshine Iced Tea Cooler Recipe

These past few days have been so gorgeous and summery. Waking up and seeing the sunshine peek through the window is the best #MorningMotivation ever!
This is when living in London really pays off. You get awesome creative opportunities, paired with the weather that makes you feel like you're on a never-ending holiday.

However, come the midday sun and I sink into a slump. The heat makes me sleepy and incredibly lazy… haha
That's why I came up with this refreshing and incredibly invigorating summer cooler, which you can easily make at home!

If you'd like to learn more about fruit tisanes and their health benefits check out The Summer Feels of Fruit Tisanes
get some zesty energy
recipe
This recipe is incredibly easy to make. Since our fridge is rather tiny, we prefer making a concentrated fruit tisane first, cool it down and then dilute it with cold water and lots of ice. I would also recommend making larger quantities of the concentrate as that's what takes the longest to prepare. Depending on your fridge it'll take 2-4 hours for it to cool down fully. If you have a massive fridge you're welcome to try cold brewing the fruit tisane over night as that's meant to preserve the most amount of vitamins and nutrients
Print Recipe
Zesty Energy - Orange Sunshine Tisane Cooler
When the summer hits, try this refreshing (orange & rosemary) as well as invigorating (ginger) teapro tisane cooler!
Ingredients
15

g

fresh ginger

1

orange

3

rosemary stalks

1

tbsp

raw ginger flavoured honey

we recommend HoneyBerry honey

500

ml

hot water

500

ml

cold water

1

tray

ice cubes
Instructions
Add 3 tbsp fruit tisane to a cup, pour hot water over it and allow to steep for 10
minutes

Add honey to taste and put the cup into the fridge for 1 hour – this will be your
home-made tisane concentrate

Slice fresh oranges and ginger and them into a pitcher

Add ice cubes and your tisane concentrate to the pitcher and decorate with rosemary
Notes
You can also brew the tisane directly in 1 litre of hot water, but it will take longer to cool down. When it comes to sweetness, it might be a good idea adding more than 1tbsp - it really depends on your own preference. You can always try the tea for sweetness when its hot.
Lastly, you can also cold brew the fruit tisane by adding it directly to 1 litre of cold water and leaving it in the fridge over night. 
health Benefits
The great thing about fruit tisanes is that they're completely caffeine free. Therefore fruit tisanes are absolutely safe to consume by pregnant and breastfeeding women as well as small children. If you'd like to find out more about the health benefits of fruit tisanes check out this article here.
try it with our orange sunshine tisane
You can buy Orange Sunshine tisane on its own or as part of our Fruit Cooler box. The 4 fruit tisanes we've picked for you are as unique as they come. Perfect as a refreshing treat in the midday sun or as a cooling drink in the evening. 
did you make it?
If you decide to try the recipe, please leave us your thoughts below and don't forget to give it a rating!
Also let us know if you've put your own creative spin on it – we're always keen to read your ideas. Lastly, don't forget to tag us @teaprouk and #teapro for a chance to get featured on our social media networks!
Tom and Tatjana from teapro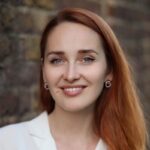 Teapro co-founder. Favourite tea - Long Jing Dragon Well Green Tea. Obsessed with film, photography and travelling.