28 Jul

Your Ultimate Guide to Wedding Favours: Meaning, Ideas, Etiquette, and Inspiration

When planning your dream wedding, every detail matters, and wedding favours are no exception. Wedding favours are a cherished tradition that allows couples to express gratitude to their guests for sharing in their special day.

In this comprehensive guide, we'll delve into everything you need to know about wedding favours, from their significance and purpose to creative ideas and proper etiquette. Let's explore how these small tokens can make a big impact on your wedding celebration!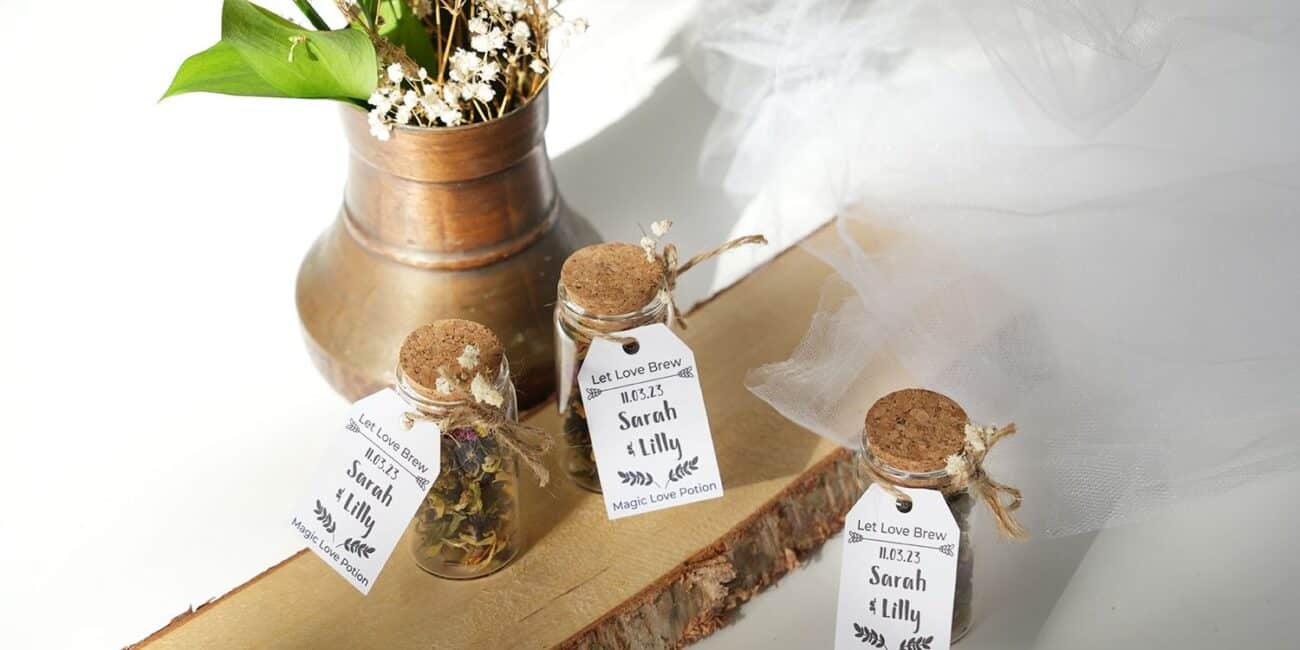 The Significance of Wedding Favours:
Wedding favours hold a significant sentimental value as they symbolise a token of appreciation to guests for their presence on the couple's big day. 
Traditionally, these small gifts represent the couple's gratitude for the love, support, and well-wishes shared with them on this joyous occasion. In essence, they serve as a heartfelt "thank you" to those who have come to witness and celebrate the union of two people in love.
Purpose of Wedding Favours:
The primary purpose of wedding favours is to thank guests for attending the wedding and to acknowledge the role they play in the couple's life. 
As guests leave the celebration with these tokens, they carry a piece of the couple's love and joy with them, creating lasting memories of the special day. Wedding favours serve as keepsakes, symbolising the couple's love and appreciation for the love and support they receive from their family and friends.
Selecting Wedding Favours:
Choosing the perfect wedding favours can be both exciting and challenging. When selecting favours, consider items that reflect your personalities, wedding theme, and cultural background.
From personalised trinkets and edible delights to practical mementos, the possibilities are endless. Be sure to align the favours with your overall wedding vision and budget to ensure a seamless fit into your celebration.
DIY vs. Store-Bought Favours:
Deciding between do-it-yourself (DIY) wedding favours and store-bought options offers couples the chance to infuse a personal touch or save time and effort. DIY favours allow couples to get creative and craft unique gifts that reflect their personalities and talents.
On the other hand, store-bought favours offer a convenient and hassle-free solution for couples with busy schedules. Ultimately, the decision depends on your preferences, time, and skills.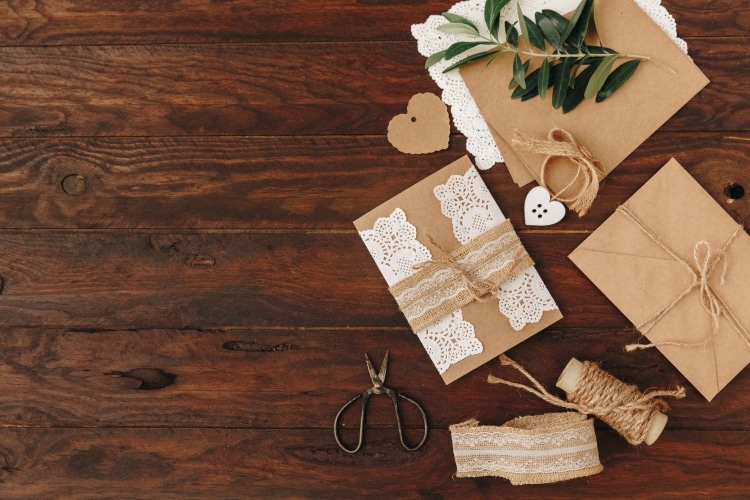 Budget-Friendly Wedding Favours:
Wedding planning often involves budget considerations, and wedding favours can be no exception. However, you don't need to sacrifice thoughtfulness for affordability.
Simple and affordable choices like personalised bookmarks, homemade candles, or DIY seed packets can add a personal touch that guests will cherish. Edible favours, such as individually wrapped cookies or mini jars of honey, are both delightful and cost-effective. Utilising recycled materials or repurposing items can also help keep expenses low while contributing to an eco-friendly theme.
Budget-friendly wedding favours demonstrate the couple's ingenuity and care for their guests, making everyone feel appreciated and valued on their special day.These gestures will show your guests that their presence means the world to you without straining your budget.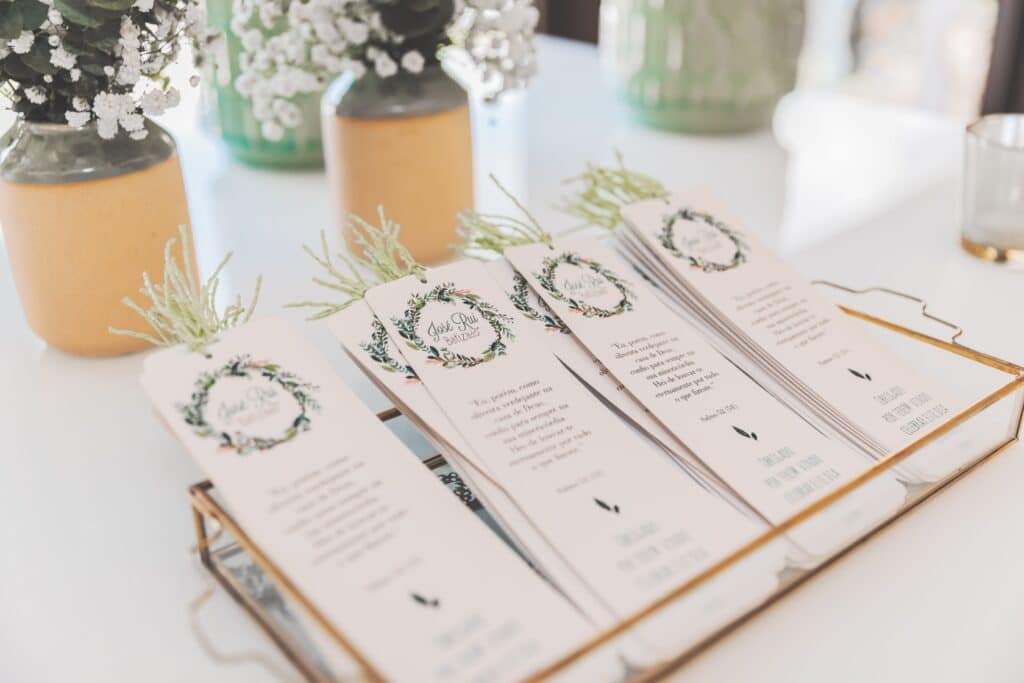 Edible Delights:
Indulge your guests' taste buds with delectable edible wedding favours. Edible treats, such as gourmet chocolates, personalised cookies, or jars of locally sourced honey, not only satisfy guests' sweet cravings but also leave a lasting impression.
These delectable treats not only satisfy guests' taste buds but also serve as charming tokens of appreciation. They offer a touch of nostalgia, as guests can savour the flavours long after the special day has passed, reminiscing about the joyous occasion with each delicious bite.
Whether presented in elegant packaging or rustic containers, these edible delights are sure to leave a lasting impression on guests, making the festivities even more memorable and heartwarming.
Teapro's Unique Wedding Favours:
We offer delightful wedding favours that add a touch of magic and elegance to your special day.
1.Magic Love Wedding Favours: 
Teapro's "Magic Love" wedding favours are truly enchanting. These delightful favours are filled with an assortment of colour-changing tea, transforming the tea-drinking experience into a mesmerising visual treat. Imagine your guests' delight as they witness the tea's captivating colours evolve with each sip. The Magic Love favours are not only a unique gift but also a conversation starter, creating unforgettable moments at your wedding.
2.Rose Tea Wedding Favours:
If you're seeking a touch of sophistication and romance, Teapro's rose tea wedding favours are the perfect choice. Infused with the delicate essence of roses, these favours offer a delightful floral aroma and taste. The elegant presentation and thoughtfully selected rose petals make these favours a delightful keepsake for your guests to remember your special day.
Keepsakes with a Personal Touch:
Personalisation adds an extra layer of sentiment to your wedding favours. Consider customising favours with your names, wedding date, or a heartfelt thank-you message. Personalised favours create a beautiful connection between guests and the couple, making them feel truly appreciated.
From custom-engraved keychains and monogrammed coasters to handmade candles and photo frames capturing special moments, these keepsakes encapsulate the essence of the wedding day. Guests feel a deeper connection to the couple as they receive these thoughtful gifts, which often become treasured mementos of the joyous occasion.
Teapro offers a delightful touch of customisation to make your special day even more memorable. With the option to add names, dates, and heartwarming quotes, our tea favours become a true reflection of your love story. Imagine your guests savouring each sip, knowing that this unique blend was crafted with them in mind.
Eco-Friendly Wedding Favours:
For environmentally conscious couples, eco-friendly wedding favours provide an opportunity to showcase their values. Embrace sustainable practices by offering reusable items like custom tote bags, seed paper favours, or organic skincare products. Eco-friendly favours demonstrate your commitment to preserving the planet while spreading love and joy to your guests.
From biodegradable plantable seed cards and reusable stainless steel straws to organic soaps and eco-friendly tote bags, the options are diverse and creative. Choosing eco-friendly wedding favors not only demonstrates the couple's commitment to environmental stewardship but also inspires their guests to adopt eco-conscious habits in their daily lives.
These thoughtful and planet-friendly favors carry a message of love and care for both the guests and the environment, making the wedding celebration even more meaningful and impactful.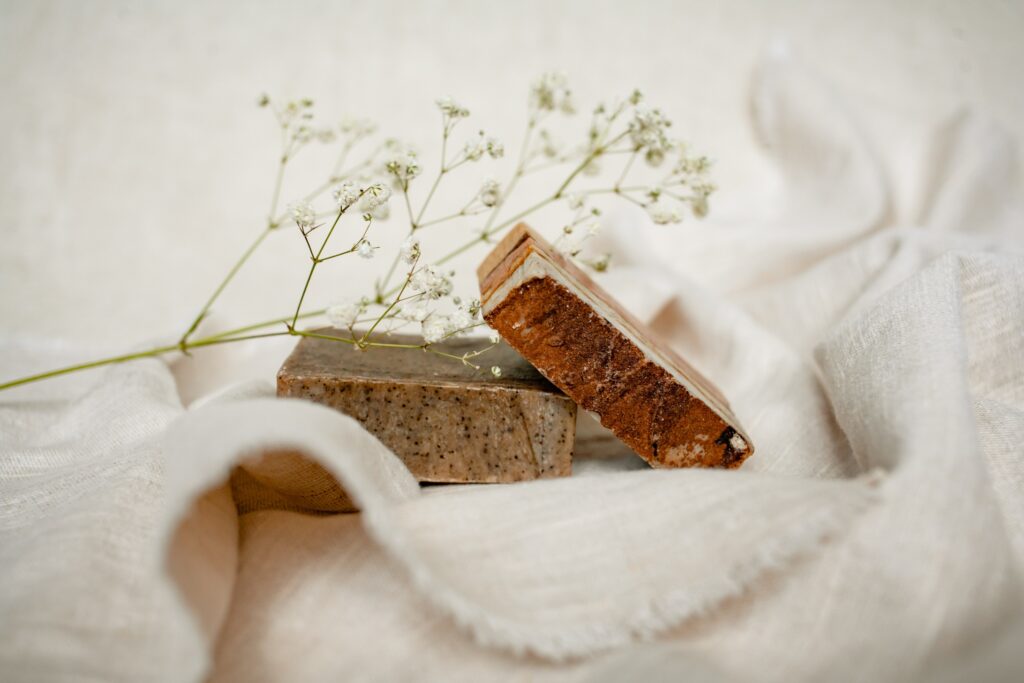 Cultural and Destination-Inspired Favours:
Celebrate your heritage or destination wedding with culturally inspired wedding favours. These tokens can reflect your cultural background, traditional elements, or the essence of your wedding location. From beautifully handcrafted ornaments to regional delights, these favours will infuse your wedding with unique charm and a sense of cultural appreciation.
These special favors pay homage to the rich traditions and customs that define the couple's cultural roots or the enchanting destination they have selected for their special day. From intricately designed traditional crafts and artisanal souvenirs to delectable delicacies and spices native to the region, these gifts offer guests a glimpse into the couple's cultural background or the essence of the destination.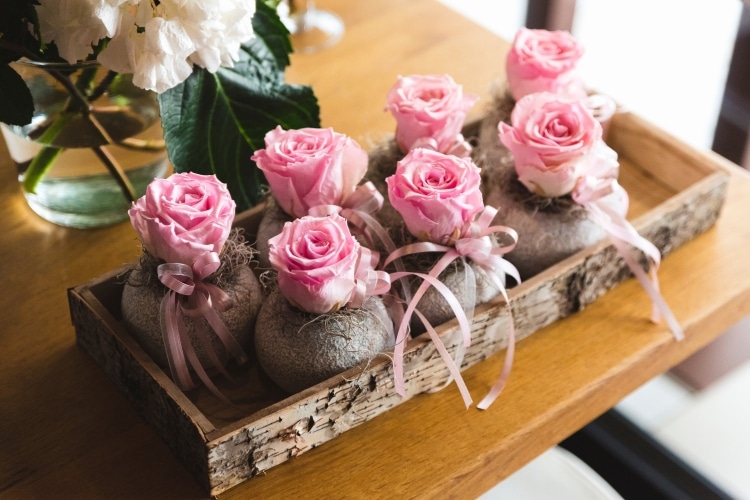 Wedding Favour Etiquette:
Understanding wedding favour etiquette ensures that you present these tokens thoughtfully and graciously to your guests. Generally, favours are placed near the exit, accompanied by a small sign or tag expressing your thanks. While it's not mandatory to provide favours for children or plus-ones, thoughtful gestures like colouring books or small treats for young guests are appreciated.
As you plan your dream wedding, keep in mind the significance of wedding favours and the impact they have on your guests' experience. From the thoughtfulness of personalised keepsakes to the joy of delectable treats, wedding favours express your love and gratitude to those who share in your special day.
Selecting the perfect favours that align with your personalities, theme, and budget will undoubtedly leave a lasting impression on your guests, making your wedding celebration an unforgettable experience for everyone involved. Remember, it's the little details that create cherished memories that last a lifetime.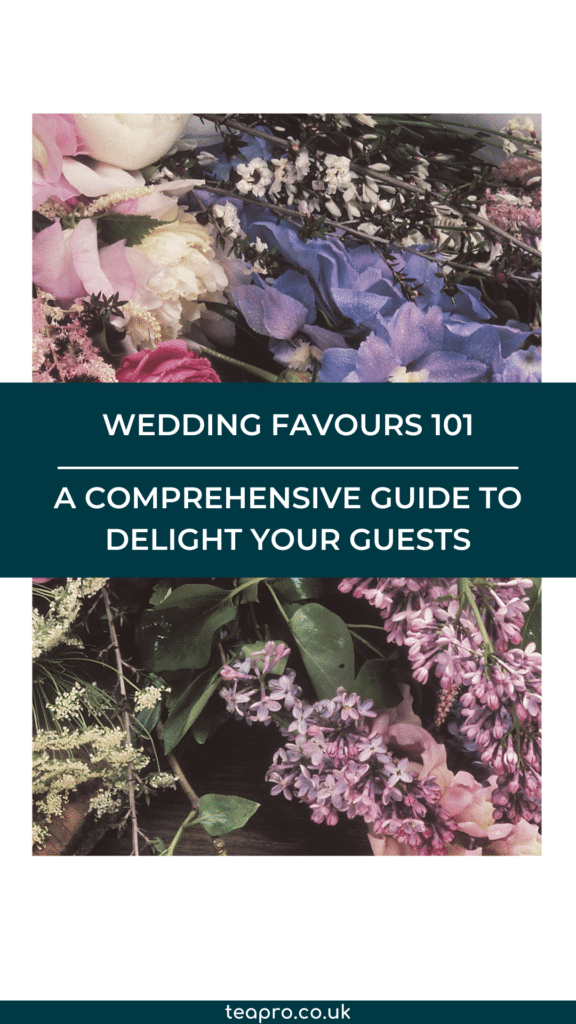 Marketing student. Avid Bibliophile. Favourite book: The House Across The Lake by Riley Sager. Unyielding love for art, tea and movies.